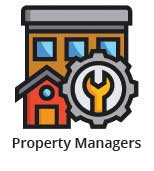 Your property owners and renters' experience with the properties you manage is your number one measure of success.
Maintaining a clean and organized property is essential to preserving resident satisfaction. Without an effective property compactor solution to take care of your waste handling needs, you can run into overflowing dumpsters, unorganized trash rooms, pests on your property, and other problems. Compactor Rentals of America helps property managers keep their buildings safe, clean, and organized with high-quality baler and compactor equipment rentals.
Improve Your Property With Better Waste Handling
The last thing property owners and renters want to deal with is a messy, cluttered, or unorganized trash system. Whether you have an outdoor dumpster or a trash room inside your building, the space can quickly become unsightly and unsanitary if it doesn't consistently meet your waste handling needs. Trash compactor and baler rentals present a more effective and efficient solution for handling waste on your property.
With a contained property compactor solution, you don't have to worry about trash overflowing and creating unsafe or unhealthy conditions. A secure baler or compactor also helps keep pests like rats and raccoons away so that your property always looks and feels clean. By choosing an effective compactor equipment rental through CRA, you create a clean, organized, and safe environment for everyone who lives and works on your property.
How CRA Helps Property Managers
Property managers put a lot of time, money, and energy into their buildings. With so much on your plate, it's easy to let waste management fall to the wayside. Fortunately, CRA is here to help you implement the expert waste handling solution you deserve without the immense costs of compactor or baler ownership.
When you join our compactor equipment rental program, you'll receive high-quality, reliable waste management equipment for a lower upfront cost. Our team of experts will provide a complimentary site visit to help you figure out the most efficient and effective property compactor solution for your building. Even after your new equipment is in place, you continue to benefit from ongoing repair and maintenance services, equipment upgrades, and more.
CRA's monthly full maintenance compactor or baler rental program is available across the country. Whether you manage one or multiple properties, we will partner with you to identify the right compactor solution – whether residential, commercial or industrial – for every property you manage. Get started by visiting CRA and speaking with our team of experts today.
We'll Help You Find the Right Solution
Contact us today to learn more about partnering with CRA.
"*" indicates required fields