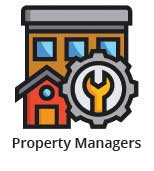 Your property owners and renters' experience with the properties you manage is your number one measure of success.
CRA's monthly full maintenance compactor or baler rental program is available across the country. Whether you manage one or multiple properties, we will partner with you to identify the right compactor solution – whether residential, commercial or industrial – for every property you manage.
We'll Help You Find the Right Solution
Contact us today to learn more about partnering with CRA.
"*" indicates required fields