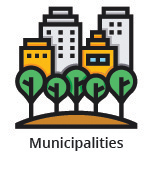 Community waste handling needs are as diverse as the people that comprise them.
CRA has a long history of success partnering with municipalities and city governments to address their wide spectrum of waste handling requirements. CRA's monthly full maintenance compactor and baler rental program services municipalities nationwide. Working together, we help you identify the right compactor and baler solutions – whether residential, commercial or industrial – for the communities you serve.

We'll Help You Find the Right Solution
Contact us today to learn more about partnering with CRA.
"*" indicates required fields