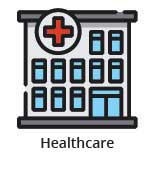 Care and safety are values that come first for healthcare providers.
These values translate all the way through to the way a healthcare facility's waste is processed and handled. CRA's compactor and baler rental program includes a complimentary site visit which helps ensure the ideal compactor product for your unique waste handling needs and specifications is selected and installed at your healthcare facility.
We'll Help You Find the Right Solution
Contact us today to learn more about partnering with CRA.
"*" indicates required fields