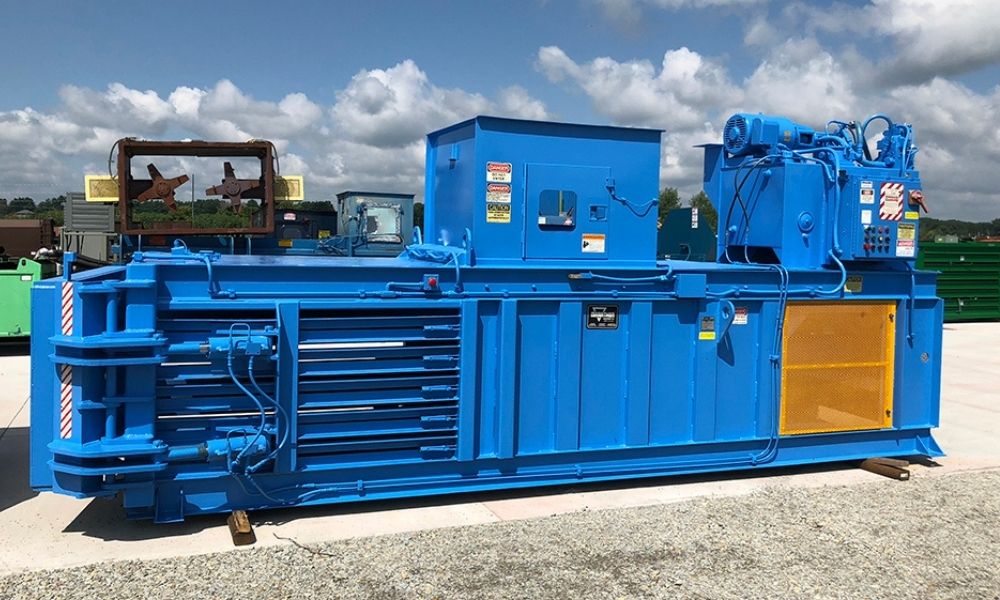 A commercial trash baler is a great way to maximize back room space and boost efficiency in your waste management system. Balers consolidate and bind dry or recyclable waste such as cardboard, paper, plastic, or aluminum materials. When these waste materials take up less space, you can establish a cleaner and bigger workspace, reduce the frequency of trash hauling, and focus more of your energy on more important aspects of your business.
Renting a trash baler can benefit countless businesses and organizations, but some industries need it more than others. Check out these industries that could benefit from renting a trash baler and learn how the right waste management system can enhance your business.
Distribution Centers
Distribution centers see a high volume of products moving through their facility every day. With those products comes a large amount of cardboard and other recyclable materials. Throwing away these materials creates a massive amount of waste. In addition to being difficult to manage, so much trash increases your carbon footprint and contributes to environmental damage.
Recycling, on the other hand, is a great way for distribution centers to be more eco-friendly. Renting a commercial baler creates an easy, low-maintenance solution for the large amount of recyclable waste that distribution centers deal with.
Retail Businesses
Retail businesses also work with a large amount of packaging materials like cardboard, paper, and plastic. Moreover, retail stores need a clean and organized back room for efficient storage and workflow. A commercial baler lowers the footprint of your recyclable trash and frees up space for employees to work. Waste management shouldn't be the focus of a retail business, though. Renting a baler instead of buying one allows businesses to benefit from better waste management without having to worry about constant maintenance and upkeep.
Restaurants
Restaurants are another big industry that can benefit from renting a trash baler. From crates of fresh produce to boxes of dry ingredients, restaurants receive a lot of cardboard packaging. Kitchens can get incredibly hectic, so it's important to keep your pantry and other back rooms free of clutter. More importantly, proper waste management is essential for meeting health codes in your restaurant. A commercial baler keeps cardboard and other dry waste materials out of the way so that your restaurant can stay clean and productive.
Commercial baler rentals are an efficient and cost-effective solution for any business that deals with a lot of dry or recyclable waste materials. When you rent from Compactor Rentals of America, you get dependable solutions, quality service, and lasting benefits for your business. Work with our team today to learn more about our baler solutions and find the right waste management system for your space.